"The craftsman is proud of what he has made, and cherishes it, while the consumer discards things that are perfectly serviceable in his restless pursuit of the new" Richard Sennett - The Culture of the New Capitalism
Terre à Terre

Terre à Terre came as a combination of the intentions of Ben Landau & Lucile Sciallano (designers) and those of Matt and Lentil Pubrick (They grow and forage food and flowers in Nagambi).
Firstly, Ben and I wanted to use local clays to make slipcast tableware for the landowners. We approached Matt and Lentil because their organic farming practice matches with the idea of local production direct from the earth. What we didn't anticipate was that we would end up making pieces for their wedding, and that they were also interested to return the clay to the land. Their interest was sustainable, or more accurately the symbolism of locality and permaculture. The land where they farm, and where the clay comes from, is also the groom's family land, which has been in the family for generations.
The principle of digging up the clay and then returning it to the land mirrors the cycle which Matt and Lentil try to achieve through their farm production. They supply organic, hand planted and picked vegetables to restaurants in small amounts – and then pick up the waste from the restaurant compost bin and take it back to their farm.
The cycle of production and decomposition is reflected in the name of the project – Terre à Terre.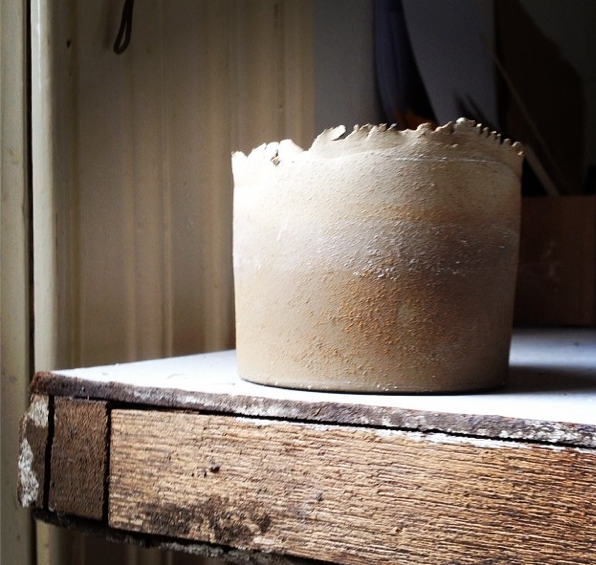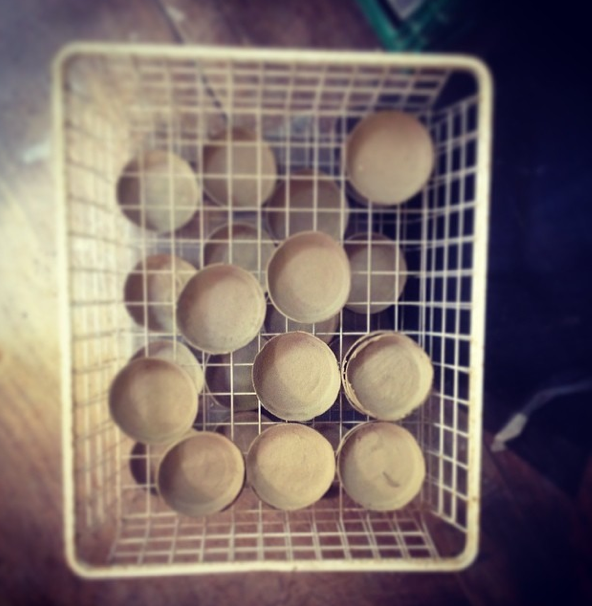 We would like to expand this method of local excavation and creating at different sites. The destruction is implied but not immediately necessary – we believe the tableware could also have a long life before it is returned to the earth. We may try to do this process at another farm near Warragul, and closer to home in Brunswick, knowing the rich ceramic heritage of the area.